Cane / Black Basket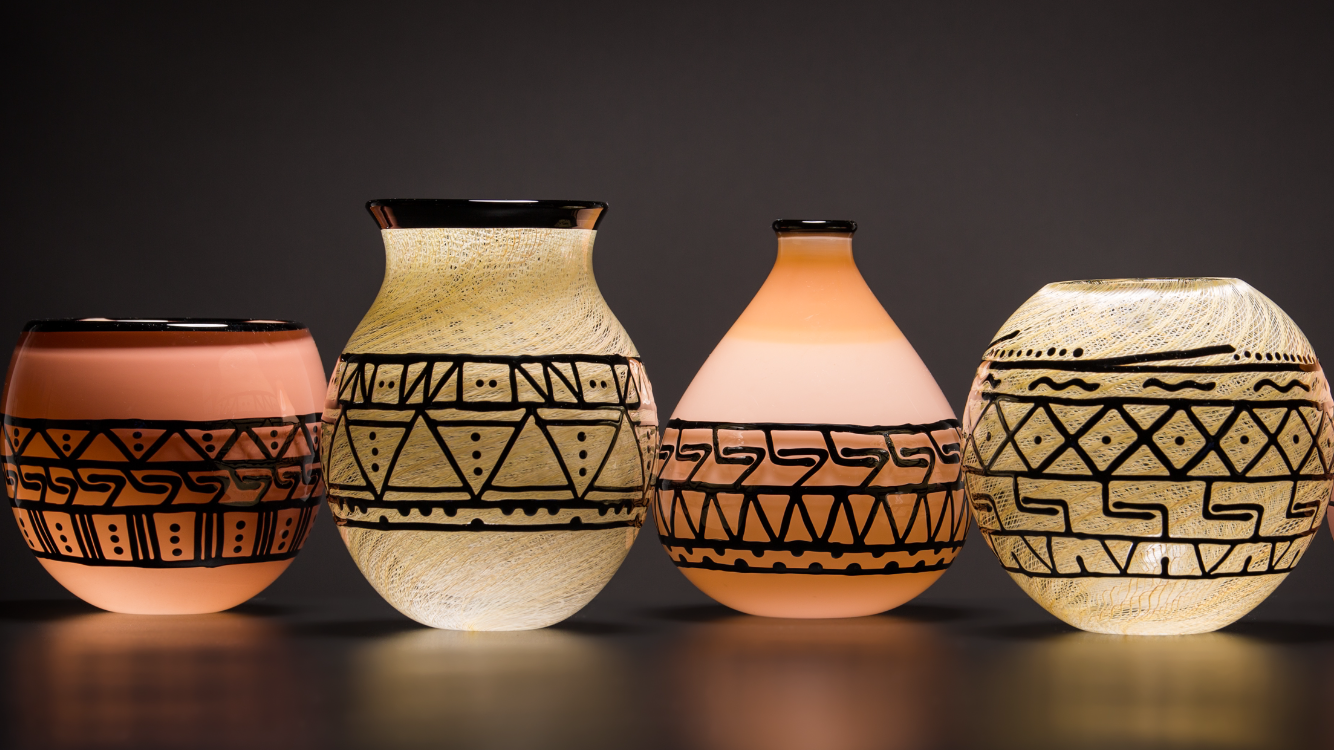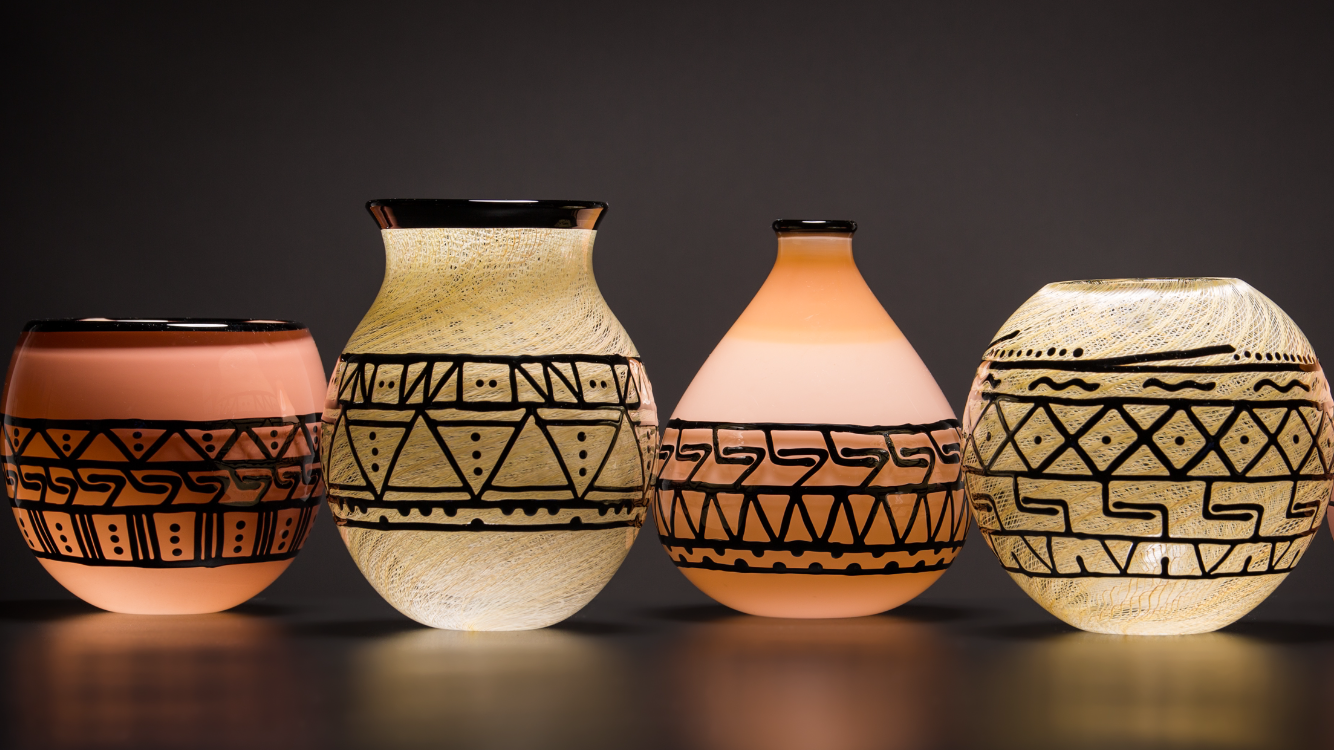 sold out
Cane / Black Basket
This listing is for one basket, made of handpulled cane decorated with black cane work. Made by Brennan and Ali in 2016. This piece is particularly special, we made it with friends in Sedona, Arizona. The cane that makes up the body of the piece was handpulled, giving the basket a textile or straw appearance. Please also be aware that this piece has some weight to it, it weighs about 6 pounds. It is quite thick.
This is one of the higher priced pieces available in this sale - there is a significant amount more work put into the pieces made with cane. If you would like to see the process of a vessel like this, please check out our video - https://www.youtube.com/watch?v=9qS1PJbtzhQ (This vessel is the piece made at the end of this video.)
Please use the group photo as a reference for the true color of this piece. For some reason, in my own photos, I can't seem to capture the perfect color of the piece. I wanted to make sure there were enough images to show the entire cane pattern and features of the vessel, but again, the professional group photo shows the color beautifully.
The last photo in this listing is of a grouping of vessels we have available for sale. This listing is only for ONE. Group image by Alec Miller.
6.75" tall x 6.75" at widest point x 3" at opening
SHIPPING IS FREE IN THE CONTINENTAL US FOR ALL PURCHASES IN THIS SALE - All purchases outside of the lower 48 states / international - please email me at Aliveglass@mac.com and I will get you a shipping estimate! :)